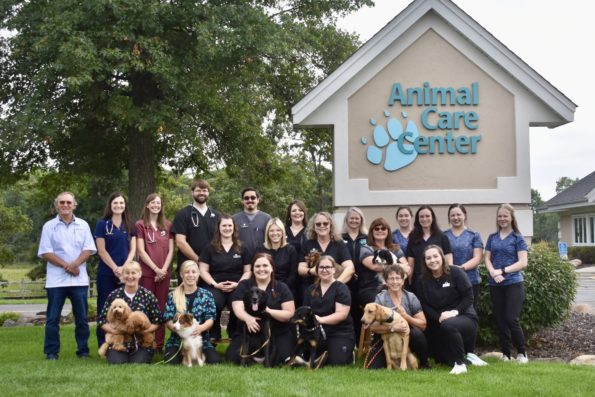 After hours care is shared with other veterinary facilities in the area. The On Call Veterinarian may be located at any one of the following facilities:
Animal Care Center, 6763 Foley Rd S, Baxter MN 56425
Crosslake Veterinary Hospital, 35668 Co Rd 3, Crosslake MN 56442
Brainerd Animal Hospital, 2720 Oak St, Brainerd MN 56401
Lakeland Veterinary Hospital, 7372 Woida Rd N, Baxter MN 56425
Welcome to Animal Care Center Baxter
Animal Care Center is a full-service veterinary medical facility, located in Baxter, Minnesota. The professional and courteous staff at Animal Care Center seeks to provide the best possible medical, surgical and dental care for their highly-valued patients.
We are committed to promoting responsible pet ownership, preventative health care and health-related educational opportunities for our clients. Animal Care Center strives to offer excellence in veterinary care to Baxter, Minnesota and surrounding areas.
Please take a moment to contact us today at 218-822-6000 to learn more about our veterinary practice and find out more information about how Animal Care Center can serve the needs of you and your cherished pet(s).
Our Mission
Our mission is to provide an exceptional client experience by advocating for the needs of pets and providing excellence in healthcare and education.
VetTriage
_____